Hello to my reading audience. This is my first blog of 2021. I just finished recording the highlights of my accomplishments for 2020 in my iPad. I usually record my accomplishments throughout the year under "Accomplishments" so I have something to boost my self esteem when it needs boosting. Everyone can use a little boosting in the thoughts we have of ourselves. Recently, I learned about self compassion, being kind to ourselves. I guess the chocolates I ate with my lunch could be considered being non-compassionate to myself, even the dark chocolate ones with crunches, even the ones with yummy tasting peanuts. I am allowing myself some relax time, some lying on the couch writing time. Writing is a way of recording my thoughts, a way of making sense with the world. I can sometimes be inspired to write; and vice versa. Sometimes my writing inspires me to be a better, happier me. Or releases tears. It helps me realize how much I care for something or someone.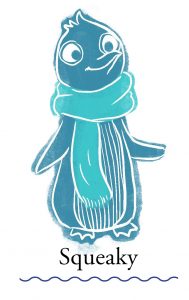 I am anxious for and close to my second children's book to being published. I have worked, worried, and struggled over it for several years. For a long time I worried it wouldn't be as good as my first book, "Flip, Flap, Try . . . A Cardinal's Journey". I made changes in the story to try to express it's joy more fully, the joy of parents of a child with a speaking impediment hearing his/her first words. I wanted the reader to be able to feel this joy when reading my story. I want to encourage parents to be happy with each step in a child's progression towards adulthood be it very small (as a little squeak) or as big as being a village hero (helping you and your friends be rescued after being lost on a hike). Children learning hiking safety tips which might actually help save their life someday is another wish I incorporated into the story. I also wanted to instill hope in the minds of children who may be lost, hope someone will find you (alas, the seek birds who travel the world looking for lost children).
I've never had a child of my own, but birthing this book may end up being the closest thing to it. The South Polar Fishy Soup recipe is an extra bonus stemming from my previous career as a dietitian. I give you, "A Penguin's Family . . . Finding Joy".