Joy. What is joy? (I hoped to write a blog about joy this month seeing February is the month we celebrate Valentines.) Joy is something you feel in your heart. You can choose joy. Joy is paying for a zoo membership, knowing you did a good thing. (Money from zoo ticket and membership sales helps support the care of zoo animals.) Joy is a blessing. I am blessed with a comfortable chair, a warm blanket, fuzzy slippers. I have the joy of washing dishes, dusting my house, whistling while I work, hearing the whistling call of a fairy blue bird from Asia from one of the cages in the World of Wonders exhibit at the Cincinnati Zoo.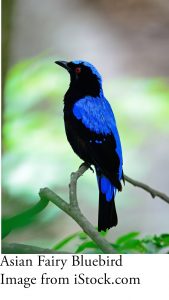 I got to see a penguin flapping his flippers in excitement as he led the penguin parade, like a majorette showing off his majestic skills with a silvery baton leading a band down a street lined with cheering crowds. How precious! Amazing penguins can keep their balance as they make their forward side steps on the pavement. Maybe penguins prefer waddling on ice, 'cause if they fall, they can slide better on it, the ice breaking their fall more smoothly. Skaters on the ice, when they fall, scoot a bit. As a child I recall watching ice skating events at the Olympics on T.V. where the skaters just picked themselves up, brushed themselves off, and continued on with their routines as assuredly and gracefully as they could if they happened to fall during their routine. None of the penguins fell on their parade at the zoo when I saw them this past Friday, but I did see a penguin poop. "It happens every twenty minutes," per one of the penguin caretakers. 'No big deal' is the feeling I got from the tone of her voice. The penguin just kept on walking. And we bystanders just continued enjoying the penguin parade.
Despite difficulties and hardships, we can chose to find joy in our lives. May you accomplish much this coming month while cherishing the small joys of life. Onward March.