I will be remembering two fathers this Father's Day. My first book, Flip, Flap, Try . . .A Cardinal's Journey, was dedicated to my father, Ray White. My second book is dedicated to my father-in-law. It will be launching soon.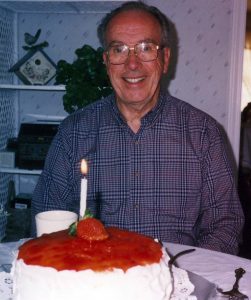 Sunday's were special growing up at the "White" house. Even though Sunday was a day of rest, our dad had to work. He was a minister. He would review his sermon in the morning and leave for church a little earlier than my mom, me and my two sisters, to get ready for the church service. The church was close enough for my Dad to walk to. The rest of us rode in the family car. We attended Sunday School, then "church". Our dad had various responsibilities, but the main one on Sunday, was preaching his sermon to the congregation. He was usually serious in his delivery, but occasionally included a side joke about something which happened in our family which somehow related to the message of his sermon. My dad would visit the sick in the hospital on other days of the week, something the church members told me he did really well. He was very compassionate. I assume he was also very helpful to the sick because he had a deep understanding of medical conditions/procedures. Other than being a minister, our dad was like most dads. He liked to tinker in his workshop, read Mechanics Illustrated, and watch John Wayne movies. He acted silly at times (not always on purpose), sang silly children's songs, and told jokes/stories. Besides studying the Bible, Dad was an avid reader on a variety of topics all the way from the children's book "The Glob" to "The Ascent of Man". We both enjoyed reading the Cleveland Plain Dealer Sunday comics. (He read all the newspaper, me, just the comics.)
"My dad never spoke a bad word about anyone"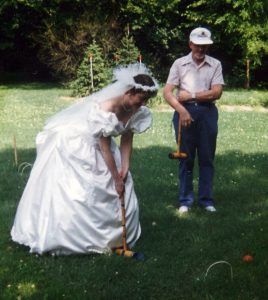 my husband says of his father. He was someone he could trust and follow his example. "He was my dad. I was his son. He was protector, humble, strong . . . strong faith. He liked growing a garden. Kind. Making bread (in a bread machine)." And he helped to raise six children. He drove a milk truck, loved ice cream. When milk trucks were no longer, he sold encyclopedias, then learned how to hang wallpaper. I am honored to dedicate my second book, "A Penguin Family . . . Finding Joy" in memory of my father-in-law, Frank Kassalen.