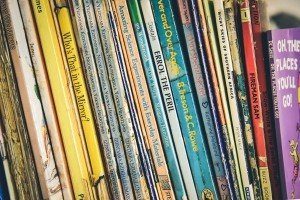 Many people have heard about the importance of reading to children? But do you really understand why it's important? It's not about the children reading that is important, it's important for children to hear others read to them. I want to talk a bit today on why reading is important and what you can do to make sure children are reading – whether the children are your own, your niece or nephew, someone you tutor, etc.
First off, and this is one of the most repeated things you read or hear: the ability for a child to read is closely related to their school achievement. In a white paper from The Center for Public Education the authors state children who fall behind in reading by the third grade have a hard time catching up to their peers. They even write about children who are behind in third grade are four times more likely to be high school dropouts!
One reason reading is important to learning is it is through reading that children learn new words, expand their understanding of the world, and use their imagination. These are just some of the benefits of reading. So what can you do to help your child stay ahead of the game? The most important thing is to read to your child and read to them early and often. Kids pick up on language and how to read long before they can read. But they can only learn the language if mothers, fathers, brothers, sisters, aunts, uncles, etc read to them. Bedtime stories can really pay off for your child long into the future!
Reading is a good way for children to soak in their knowledge of the world. Think of all the stories for kids! The books can teach them how to make friends, feel emotions, imagine their wildest dreams, and much more! Without the reading skill, your child will miss out on so many adventures.
What makes reading important to you? What do you remember about reading as a kid? How do you help children read?
Photo via Visual hunt