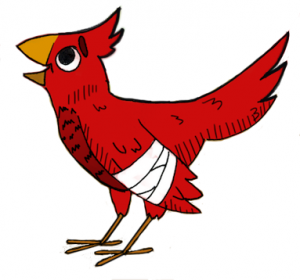 Hello readers!
I would like to personally invite all of you to join me July 7 for the first public launch of "Flip Flap Try . . . A Cardinal's Journey." Beginning at 11:00 am at Farbach-Werner Nature Preserve's Ellenwood Nature Barn I will perform the first reading of my new book. Listen to Rainier's adventure of discovering what he does best. Fly around with Rainier as he travels from the safety of home and his parents' Noel and Joy and meets his forest friends, Mr. Gray, Aunt Patty, and the little boy who helps Rainier find his true passion.
Stick around after because I'd love to meet you and we will have some light refreshments too. You'll also be the first to purchase your very own copy of "Flip Flap Try . . . A Cardinal's Journey."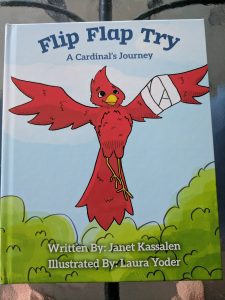 The proof is in and the first order is on the way!
I'll see you on the 7th!