Childhood fears are real to a child. My husband us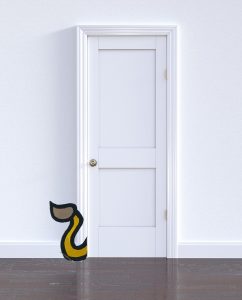 ed to think there were lions in his bedroom closet. His dad told him, that if a lion came into his bedroom, he would grab it by it's tail and fling it out the window. He doesn't have that fear any more. In adulthood, he doesn't seem to have any fear of animals, though, as a former park naturalist, he knows enough about wild animals to keep a respectful distance from them.
As adults, we may have fears, such as, fear of public speaking or fear of not getting our taxes done on time. It's good to have a plan of how we can work to get over our fears. The sooner the better. That way the fear won't keep lingering over us. There are toastmaster groups you can join to practice speaking in front of a group and it's not too early to start thinking what you will need to complete your taxes. What fears are you facing? What steps can you take to help you take hold of your fears and fling them out the window? I wish you safe travels on your journey down the yellow brick road of life. I hope you run into a kind Aunt Patty, a resourceful Rainier and many other helpful characters along the way.