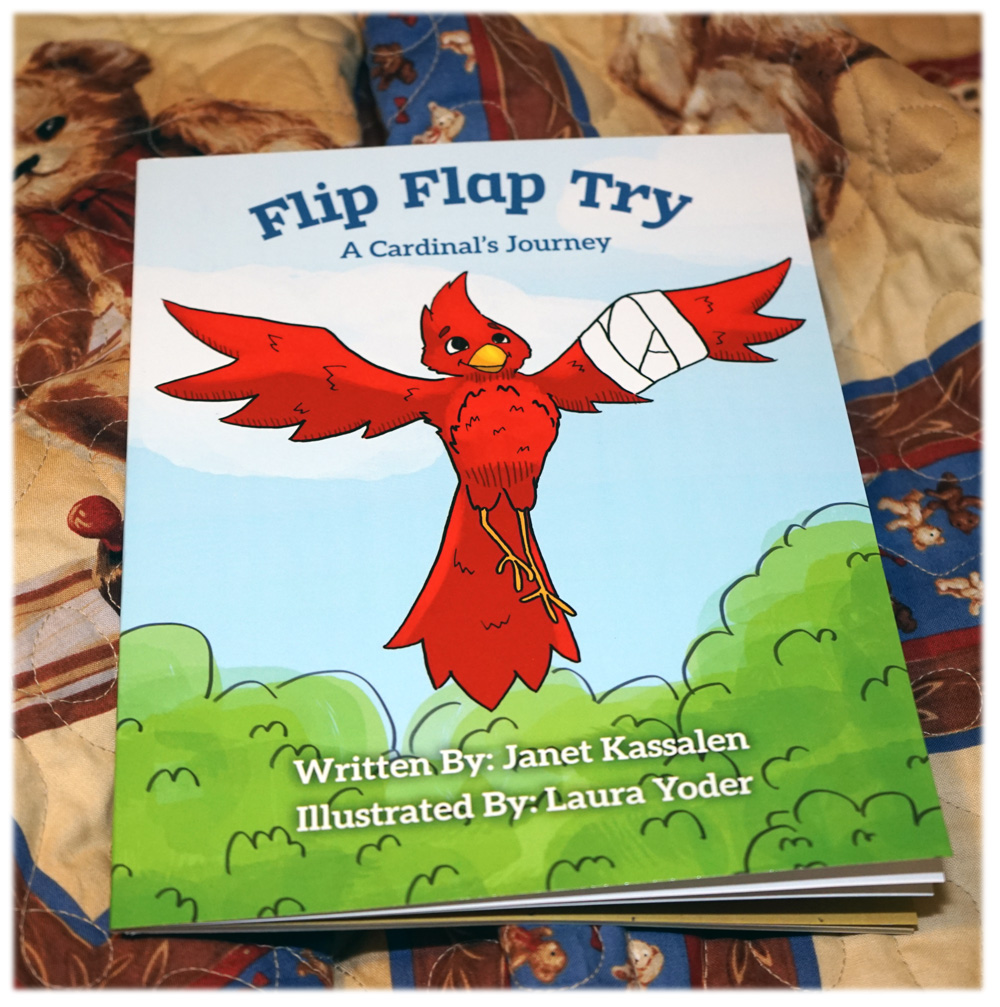 I am proud to announce my book Flip Flap Try . . . A Cardinal's Journey is now available in a less expensive soft cover format. It is more slender and slightly smaller. It's cover is shiny and pretty sturdy for a soft cover book. Both books are for sale at my author website JanetKassalenAuthor.com. Just go to the buy now tab to purchase a signed copy. The soft cover price is $14.99 + tax + shipping & handling. The hard cover is $19.99 + tax + shipping and handling. I am sure you would enjoy either format, it just depends on your preference which one you decide to buy.
I am happy at how well received the story of Rainier is and to hear the ways it has helped children and adults alike. Did I mention how fabulous the illustrations are? A shout out to illustrator Laura Yoder. It was her first book also. I love the bright colors she used and the expressions on the characters faces.
Writing and promoting my book has been a rewarding experience. I am glad to be able to share it with you.