My husband and I recently had a chance to play trivia at a library. I told the librarian who was in charge of the game I was bad at trivia. She responded with "Then we'll all be bad together." Her comment made me feel welcome.
We all have memories tucked away in the neurons of our minds. They just need a little jarring to recall them. In college, I took food and nutrition courses, so I may have a chance at answering food related questions, I tell myself. My husband tends to know history. I had no idea George Bush used to be head of the CIA. He did. Music and movies, we're both not so good at.
There was one music question to which I did know the answer, "What did momma say she would buy her baby if the looking glass gets broke." I recall my sister Brenda, who w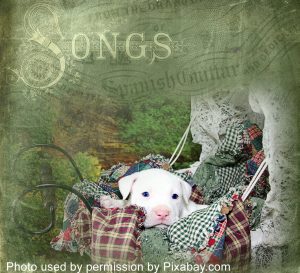 as a music major in college when I was in high school, coming home and sharing a lullaby she had learned with me. I recall liking it so much, the rhyming and all, I took to memorizing it. I used to strum my folk guitar while singing it. The title is Hush Little Baby. The answer is billy goat.
September is the month to remember, if you grew up hearing Simon and Garfunkel songs like me. If something is important to us, we tend to remember it, at least with a little jarring of our minds, and perhaps a hint or two, for those of us not so good at trivia.
The anniversary of my mom's birthday is September 7th. Even though that horse cart ran away, I still love my momma anyway.